Blackberry Farm
Hospice du Rhône at Blackberry Farm | March 22 - 25, 2018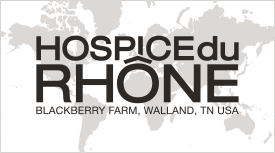 This Rhône wine tasting has become a favorite for wine lovers - for good reason! Since 2010 we have partnered with Blackberry Farm in Walland, Tennessee to welcome multiple Rhône winemakers and chefs from around the world.
2018 Seminar Series at Blackberry Farm
A Celebration of Rhône Textures: Exploring the evocative textures of Rhône varieties from around the world
Presenter: Lisa Perotti-Brown MW, Editor-in-Chief of Robert Parker's Wine Advocate
Rhône varieties are about perfume and layers upon layers of flavors, for sure, but at the forefront of the many compelling aspects of the key grapes are their sensuous textures. In this seminar, Lisa Perrotti-Brown MW, Editor-in-Chief of Robert Parker;s Wine Advocate, will take guests on a tactile journey encompassing four of the major Rhône grapes, Viognier, Grenache, Mourvèdre and Syrah, exploring how the textures help to define the wines, add complexity and can reveal a sense of place.
Hidden Terriors: A study on the lesser known soils of Châteanuef-du-Pape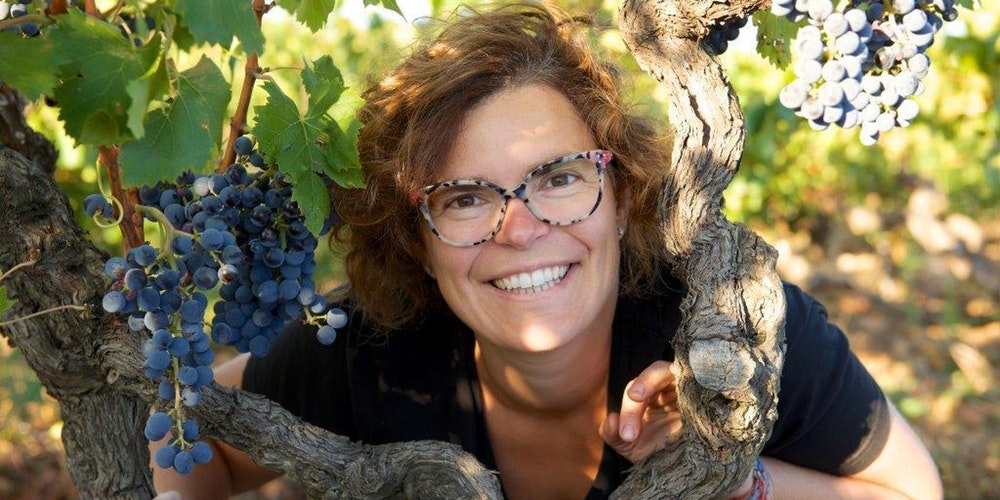 Presenter: Anne-Charlotte Melia Bachas, Winemaker/Co-Owner of Château de la Font du Loup, Courthezon, Châteanuef du Pape, France
Located at one of the highest points in Châteaneuf-du-Pape, Château de la Font du Loup, which translates to 'fountain of the wolves', is named after the natural springs in the area where the wolves would come to drink. Font du Loup has been in the Melia family since 1942 and is now run by Anne-Charlotte Melia-Bachas and her husband Laurent along with the help of consultant Philippe Cambie. Font du Loup has roughly 20 hectares (organically farmed), including holdings in the La Crau and Font du Loup vineyards, and is planted on mostly sandy soil with vines that reach 100 years old. It is located in one of the coolest appellations encouraging slow ripening of the grapes. The wines are made in an elegant, pure, pretty style and are as warm and inviting as you will find Anne-Charlotte to be.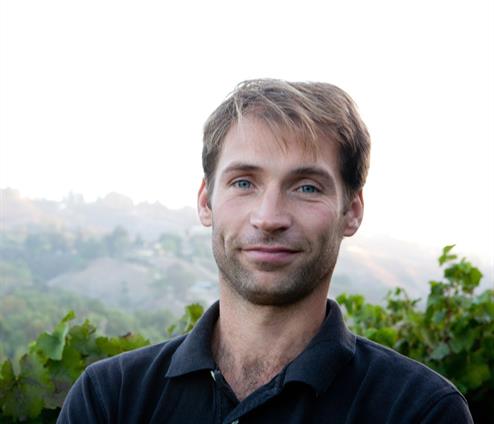 France Meets Paso Robles Meets Tennessee: You won't want to miss this to-be-watched Rhône winemaker
Presenter: Guillaume Fabre, Winemaker/Co-Owner Clos Solene, Paso Robles, California
Born into a winemaking family in France's Languedoc, Guillaume Fabre came to Paso Robles in 2004. Guillaume is the definition of a Garagiste winemaker: a small-lot vintner who's challenging the traditional winemaking style. Driven by an energy to seek out better terroirs, fruit and barrels, Guilluame makes the best possible blends under the successful boutique label, named for his wife and winery co-owner, Solène.
Guest Chef
Cuisine: Yvan Mucharraz, Executive Chef, Comal at Chileno Bay Resort, Los Cabos, Mexico
As an expert in contemporary and traditional Mexican cuisine, Executive Chef Yvan Mucharraz is responsible for culinary operations and development at Chileno Bay. Bringing years of experience from helming the kitchens at top luxury resorts, the multi-lingual Mucharraz is passionate about showcasing Latin-inspired cuisine in new and imaginative ways at Chileno Bay restaurant. We are excited to introduce you to the cuisine of Chef Mucharraz paired with a delectable array of Rhone wines. Your weekend of HdR at Blackberry Farm will also include a dazzling cooking demonstration by Chef Mucharraz.
Don't miss this celebration for your chance to taste, learn and connect over some of the finest Rhône wine and cuisine in the world. Registration for the March 22 – 25, 2018 event is open and may be purchased via the Blackberry Farm website or by calling 800.648.4252.