Hospice du Rhône at Blackberry Farm | March 2 - 5, 2014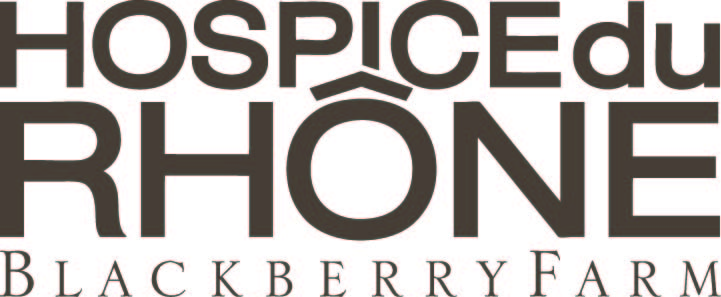 Head to the alluring Blackberry Farm in Walland, Tennessee to celebrate the exceptional twenty-two Rhône varieties. This installment of Hospice du Rhône at Blackberry Farm takes place March 2 - 5, 2014.
Throughout the weekend you will raise a glass to the meritorious grape varieties of the storied Rhône region and to the people who transform those grapes into some of the world's most sought after wines. When at Blackberry Farm, guests will enjoy quality time with Rock Stars in both the wine and culinary world through cooking demonstrations, wine presentations, meals, tastings and late-night s'more gatherings. Together, Blackberry Farm and Hospice du Rhône will create an atmosphere like no other and we promise it will be one for the book.
Winemakers from around the globe will make their way to Tennessee to share their knowledge and passion for Rhône varieties. From Oakville, California will be our pal and stellar vintner, Dave Miner of Miner Family Winery. Flying in from the Rhône Valley will be the, always amazing, vignerons Pierre Gaillard of Domaines Pierre Gaillard, Yves Cuilleron of Cave Yves Cuilleron and François Villard of Domaine François Villard to share their captivating wines, and passion with you.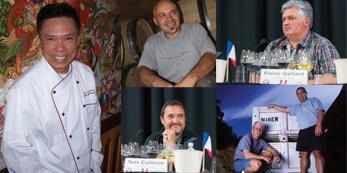 Stepping into the kitchen, to tantalize taste buds, will be
Chef Arun Sampanthavivat
who is owner and chef of Arun's Thai in Chicago. Chef Arun Sampanthavivat will treat guests to the fresh and authentic tastes that will transport your senses to the the land of the Thais.
Come, treat your palate, body and mind with a weekend like no other. This weekend will demonstrate why Blackberry Farm was ranked the "
Number 1 resort
in the continental US and Canada" by
Travel + Leisure Magazine
.
To reserve your space for this remarkable event, contact
Blackberry Farm
at 800.648.4252. We look forward to celebrating the world of Rhône wines with you in March!